System Improvements
System improvements (CI) module focuses on improvements across the business, management system, customer satisfaction, suppliers and contractor performance and any improvements that may have any impact on the business. Whether through the management of reactive (corrective actions) or proactive (Audit findings, Satisfaction Assessment, or Risk Management) issues and concerns, QNOC can easily, effectively and interactively manage all improvements, incidents and issues raised within the system.
Whether it is a quality concern, complaint, WHS or environmental Incident, accident, breach or a non-conformance, the Improvement module is a single, one stop tool to all. The CI can register, captures, documents, and manage all Corrective Actions including all proposed actions and related resolutions. The module can effectively manage and coordinate, control and communicate the identification, notification, proposed actions and resolution of the issues. This is a vital element to an integrated Management System that is focused on Continual Improvement and Customer Satisfaction.
QNOC CI module is designed and established to fulfil the Corrective Action requirements necessary for the successful management of any effective Business Management System.

---
QNOC CI provides your organisation with the tools required to work more productively.
QNOC CI ensures that every case and corrective action is accessible in real time, with the ability to easily search cases, create tasks and communicate across the enterprise to keep everyone on the same page.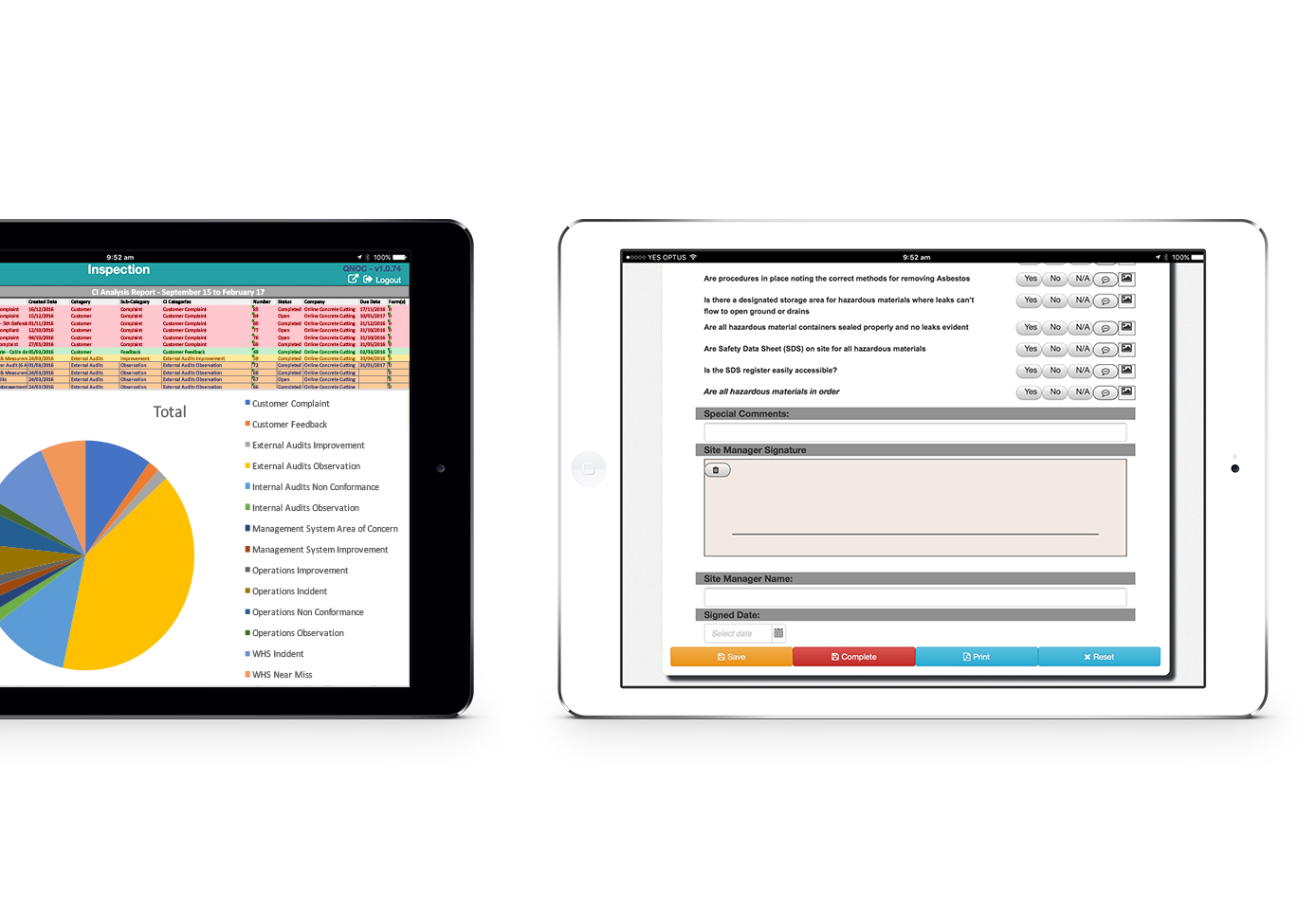 Why QNOC CI?
The system can:
Manage quality, safety, Environmental, Information Security and any system and improvement requests
Track progress of all issues, concerns, non-conformance or actions
Automatic email notifications and reminders
Simplified reporting and system health checks
Report on trends, potential issues & actions
Initiate, share, and manage issues across sites, business units or the entire corporation
Live, interactive, mobile enabled, and simple to use
Interlinked with other modules within QNOC, hence enables automated raising of CIs hence improved business performance and outcome.
• Multi delegates, proposed actions
and related resolutions
• Multi Solution proposals
• Multi Resolutions per solution
• Multi program standards
• Multi form or report generation
• Categories and sub-categories
• Defined target dates
• Defined Priority and Severity levels
• Email update & notification
• User Friendly, easy to use