Audits
System auditing is the proactive improvement process of a systematic examination of a management system carried out by an internal or external auditor or an audit team.
Auditing forms an important part of an organisation's business management system and is a key element in the management system standards, such as ISO 9001, ISO14001, ISO27001, etc.
Live communication and reporting on incidents, audits, inspections and assessments and any other check or review of processes or activities whether performed internally or on site are very important and form part of a healthy business.
Effective and efficient audit process requires:

---
• Adequate and effective planning and scheduling approach
• Good communication and notification techniques
• Easy to identify, define, document and prepare the required audit guidelines, checklists, templates, etc.
• Ability to use the latest checklists, guides or templates
• Ability to audit against the latest released system processes and documents
• Ability to prepare various Types of audit reports (Short, long, detailed ...) and be able to communicate and submit for review
• Automatically link to the organisation improvement process
QNOC Audit Module has the ability to plan, schedule and perform any and all types of system audits. Whether it is a single program and single location, or multiple program for multiple locations, the module is capable at planning, scheduling, conducting and reporting on all audits and related findings. Audit Planning can be set by category (Quality, Safety, Compliance, Project, integrated…) and/or type (internal or external).
QNOC Audit module includes two sub modules (Audits and Inspection & Assessments) to effectively and easily manage and conduct any and all types of audits, inspections and assessments. Whether it is a system or process audit, or a product, office or site inspection (Inspection checklists, incidents and accidents reporting) QNOC can easily and effortlessly live manage, communicate and report.
Scheduling is simplified and directly relates to the cyclic audit plans, with all scheduled audits presented in a Calendar and Gantt view.
The module is not limited to the System Audits and includes the ability to perform any type of inspection and assessments. Whether it is related to products, safety, HR, maintenance, repair, status reporting or any type of checks, assessments or reporting, QNOC provides the ability to prepare and develop any type of forms or templates that can be used anywhere and anytime by all the organisation personnel or dedicated groups. The forms are mobile accessible and as such can be completed remotely from anywhere and reported back to the main system in real time, including the automated reporting of any identified non-conformance issues or incidents.
Presentation of the audit results is as important as the audits, especially at the Executive Management levels. The combination of QNOC Audit Module (AM) with the QNOC Documented Information Module (DM) enabled Audit Checklists, sets the consistency required across the system. Add to this the "Audit Rating" system enables the statistical reporting of audit results, which combined, constitute the type of report to be presented to management.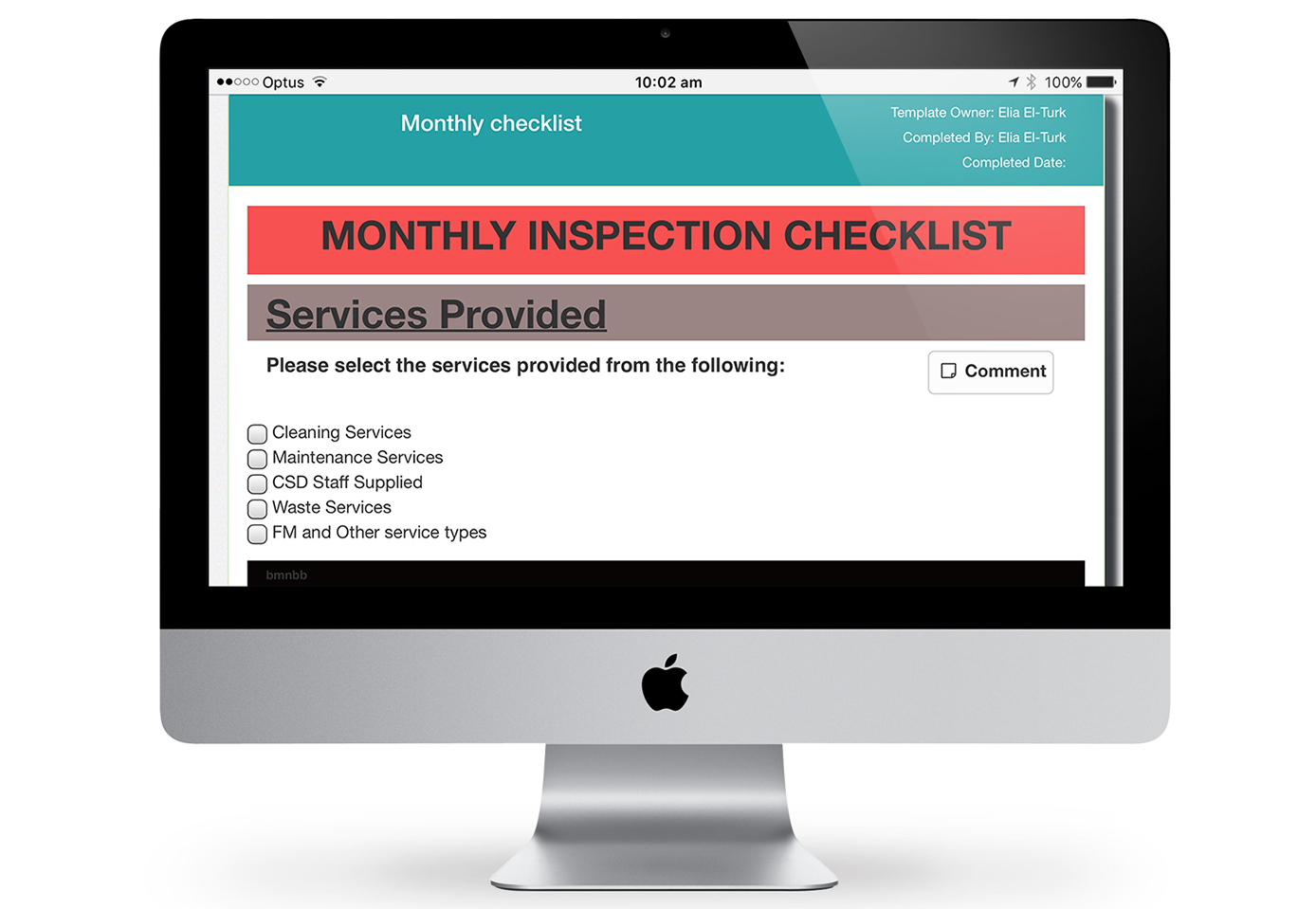 Audit Reports:
Inspection and Assessment completed checklists, templates or forms are saved in PDF and readily available to issue to clients, management or staff. Completed records are also managed under defined folders with performance reports generated providing management with health status reports on the systems and various business activities.
Final audit reports are generated by activity or group of audit activities.
External audits are defined, planned, and scheduled in the same manner.
External audit reports are either attached to the planned and scheduled audit, or when received electronically, the contents are added in the audit findings part of the AM and reported upon accordingly.